Casual games have come a long way from the days of Snake, the iconic Nokia mobile classic.
Today's casual gamers demand more from their games, and that lead developers to push the limits of their games. Every day we're getting games with intriguing new mechanics, stunning visuals and puzzles we just can't say no to.
But no matter how innovative a game is, for some reason, we always find ourselves back in the same environments, as if by magic. And we really don't seem to mind.
Don't believe us? We gathered 5 of the most popular casual games settings, just to make our point.
Fantasy Games
One of the most popular casual game environments today is undoubtedly fantasy. Players can't seem to get enough of mystical words full of magic and awe-inspiring wonder.
One likely reason for this is the popularity of the HBO show Game of Thrones, which has a viewership of over 30 million people. Or the books, movies and even theme parks of Harry Potter, a franchise that is now worth more than more than $25 billion. It could also be J.R.R. Tolkien's Lord of the Rings franchise, with over 150 million books sold and a series of very successful movies.
Fantasy franchises are incredibly popular, and this has fostered interest in the fantasy game genre as well.
Fantasy casual games are often packed with enchanting tales about witches and wizards, curses, and mythological creatures.
Snark Busters: Welcome to the Club tasks players with solving puzzles to capture an "elusive" creature called the snark, while Enchantia: Wrath of the Phoenix Queen pits players against an evil sorceress who wants to take over the land.
Meanwhile, Dream Chronicles: The Book of Air embraces a fantasy steampunk vibe, complete with other dimensions and a flying airship.
Because fantastical settings are not based on reality, developers often have a lot more creative space when it comes to designing their games and putting together the lore. This freedom allows the fantasy genre to be relatively varied regarding storylines and content and it gives players game experiences they can't get anywhere else!
Farm and Animal Games
According to Quantic Foundry's survey of casual gaming playing habits, farm/animal games are the second most popular casual game genre, with women most likely to play these sorts of games.
The abundance of adorable, loveable farm animals makes these games particularly appealing.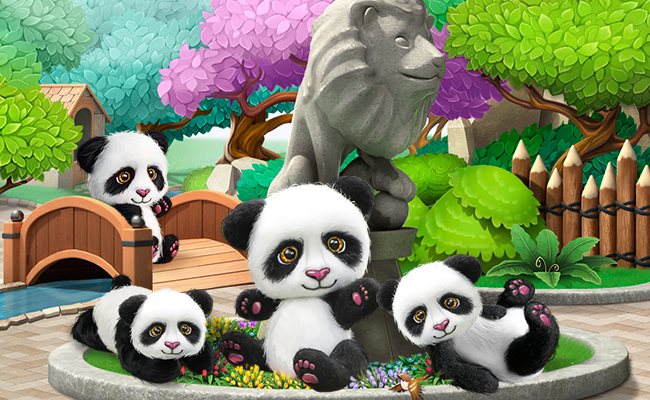 According to a GfK survey, 57% of the world's population own pets with dogs, cats, fish, and birds being the top four most popular types of animals. According to a report by George Mason University, the zoo industry is also worth over $17 billion each year. The statistics make it clear; animal ownership is hugely popular, and people have a real love of animals in general, as the abundance of cat memes further proves!
Seeing as farm and animal games allow people to take care of and interact with animals, this game genre has a massive target audience.
Moreover, these sorts of games are easy to follow and get into. You don't need to understand the ins and outs of the agriculture industry to plant some virtual wheat crops!
They also seem to appeal because many people have dreams of idyllic country living, where they ditch the big city to look after animals instead, and that's exactly what these kinds of games provide.
Many of these casual games task players with running their own farms or zoos. For example, in Family Zoo: The Story players can restore their zoo to a prosperous attraction and interact with animals. Hay Day and FarmVille are also big on farm management, with players able to plant and harvest crops and raise livestock too.
Rio: Match 3 Party combines match 3 and animal gameplay (the two top genres on Quantic Foundry's list) for a game about solving puzzles to throw one epic party in Brazil. Meanwhile, Angry Birds pits players against evil pigs, taking down their structures by catapulting birds into the side of them.
Garden Games
Unsurprisingly, many casual game players also love garden games. These are usually very similar to farm management and animal games, but with more of an emphasis on cultivation.
There is something inherently relaxing about planting various crops and watching them blossom and bloom into a beautiful garden before your eyes. It's one of the reasons why more people than ever are gardening, according to statistics from the National Gardening Survey.
In fact, sales of tropical and exotic plants are on the rise, which may be chalked down to events such as the RHS Chelsea Flower Show. The British gardening event draws over 150,000 attendees each year, with crowds tuning in to look at the event's biggest blooms as well.
It could be this that's inspiring people to embrace their green thumb, whether that be in real-life or in a virtual setting.
One such game that new gardeners love is Stardew Valley, which could be considered both a farm and garden sim; players inherit a farm and must cultivate crops, mine resources, cook, craft, go fishing, battle monsters, and complete quests to build the farm into a successful business.
A more garden-specific example may be the aptly titled Gardenscapes, in which players take part in match 3 gameplay, matching produce to complete levels and progress through the story. The game even offers restoration gameplay as you can improve different areas of the garden to your liking.
Meanwhile, Inner Gardens is far more focused on garden design than anything else. It promises relaxing gameplay and creativity as you embrace your inner green thumb.
Aquarium Games
To date, just 5% of the world's oceans have been explored, and there is a real fascination surrounding the waves.
The popularity of various aquatic-themed movies may have also helped with this. Finding Nemo, the animated Disney movie about a missing fish, banked $940 million at the box office while the Pirates of the Caribbean's seafaring adventures have made over $4.5 billion.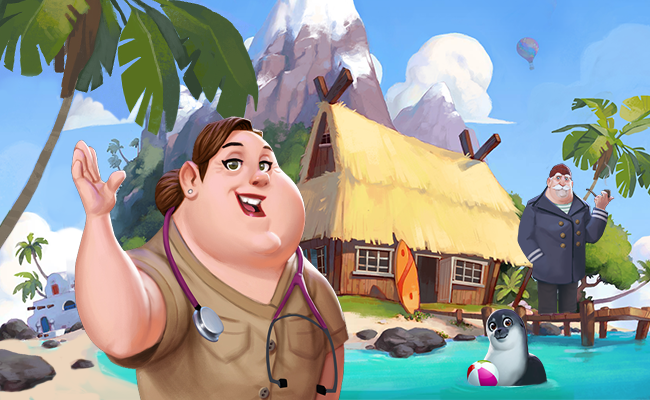 Other aquatic media such as Shark Tale, Moana, and even the TV show Spongebob Squarepants may have also encouraged people to get involved in the world of water-themed video games. And let's not forget the iconic aquarium screensaver from Windows XP.
People want to make fishy friends for themselves and go diving in the depths of a (virtual) deep blue sea.
The Fishdom series of games stick to the more relaxing side of the spectrum, letting players match objects to upgrade and improve their aquatic kingdoms. Players can buy better ornaments and even more exotic fish.
Water Splash is another match-3 game, only this time you're trying to restore the town's water supply after the antagonist, Mr. Croker, steals it. And then there's Aquapolis, which takes players to a flooded civilization out in space.
Children's Storybook/Candy Store Games
The final popular game setting on this list are the family-friendly children's storybook and candy store themed game genres, which you've certainly noticed unless you've been living under a rock.
These types of casual games are most popular with younger audiences, and it's not difficult to see why.
Younger players love the tooth-achingly sweet settings of games like Candy Crush Saga and Fruit Land; match 3 games that are as likely to leave fans feeling hungry as they are entertained.
Meanwhile, games like Bubble Witch 3 Saga and Inside Out Bubble utilize themes that children already love and enjoy, complete with fun-filled puzzle gameplay.
Tile-matching (or match-3) games have been around since the mid-1980s when games like Tetris landed on the scene. Puyo Puyo is a puzzle series that has sold over 10 million copies, while the Zuma ball-matching series has also been released on several platforms including the Xbox 360 - which has also helped further the popularity of the genre.
The genre has been around for decades which has helped to cement its popularity, and it's that familiarity and the simplicity of match-3 games that keeps many players coming back.
As the mobile games industry continues to grow, you can likely expect more games to embrace these genres. These genres are especially popular with women, and since women are driving casual game growth, it will make business sense to continue to try and appeal to audiences of all ages and genders.
But who knows, maybe a new fed will catch on soon, and we'll start visiting new and exciting places as 2018 continues its march.